Optimize conversions on your clients' landing pages with the help of AI
.
ABtesting.ai uses Artificial Intelligence to create the easiest, quickest and most efficient landing page A/B testing experience. Welcome to automation.
Trusted by




Improve the performance of your campaigns with ease
.
Stop wasting time and conversions on traditional testing. Use Artificial Intelligence as a tool to get your Conversion Rate Optimization expertise to the next level.
Results
It's all about numbers
.
LottieFiles had a 45% improvement on conversions just by testing a headline with us.
Learn more
.
Don't worry about load speed. Our snippet only weights 4 KB.
Learn more
.
Features
Fastest setup
.
ABtesting.ai recognizes the elements that will have the greatest impact on the conversion rate of your landing page, offers you GPT-3 text suggestions to speed up copywriting and creates all the variants for you. 10 minutes and you are done.
Results-oriented
.
Our Multi-armed Bandit approach assures you no loss in conversions while testing, thanks to a dynamic traffic allocation. No more traffic wasted from now on.
Set it and forget it
.
Once an experiment ends, the tool will create a new one, applying the knowledge gained from the previous experiment to create new, better-performing variations. Achieve the best results and keep the optimization going.
Set it and forget it
How it works
.
ABtesting.ai uses Artificial Intelligence to create, combine and test different variations of headlines, copies, calls to action and Images, to find the best fit for your audience, increasing conversions and reducing costs. Save time by letting the AI do the hard work for you.
#1
Insert your
landing page

URL

.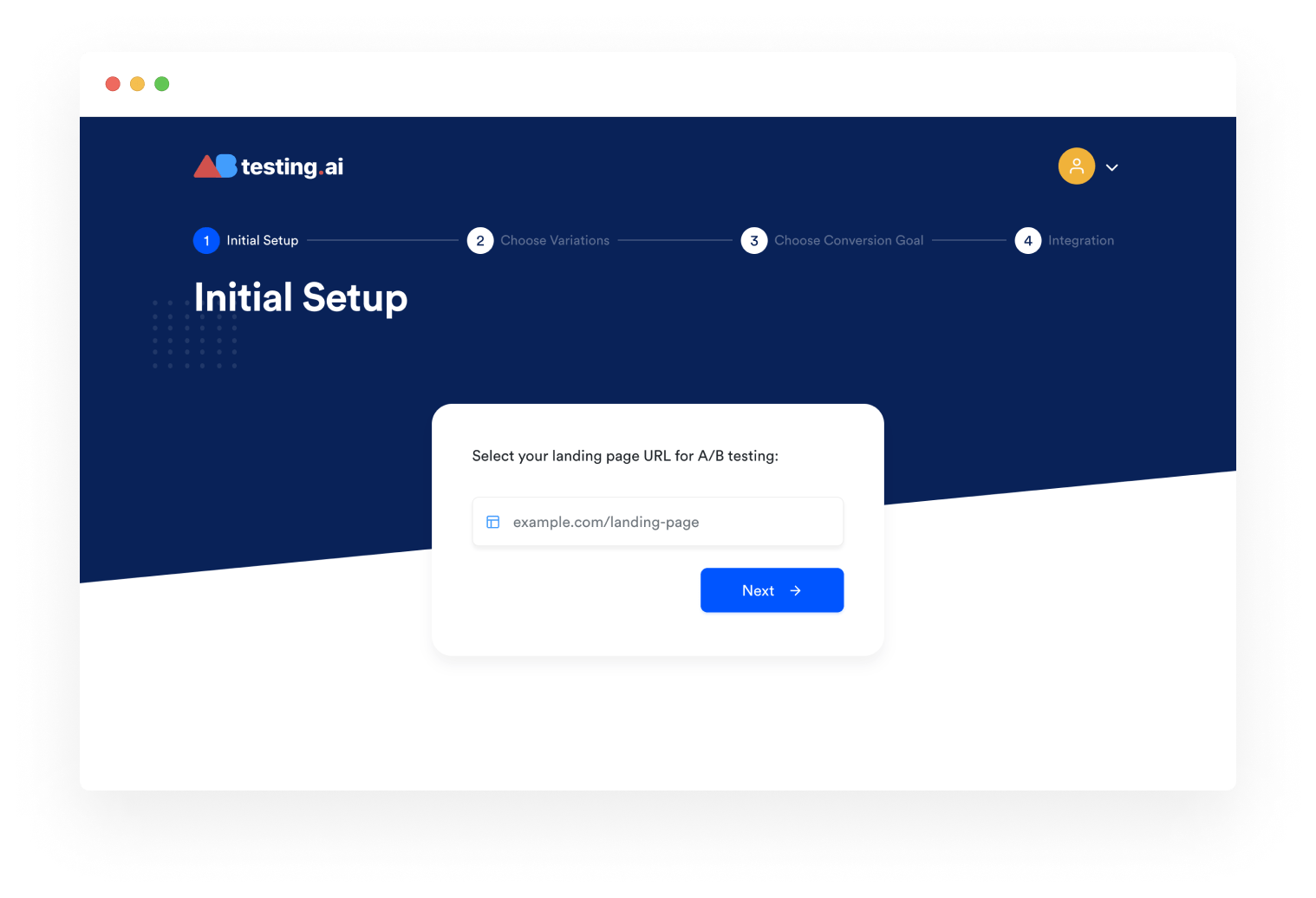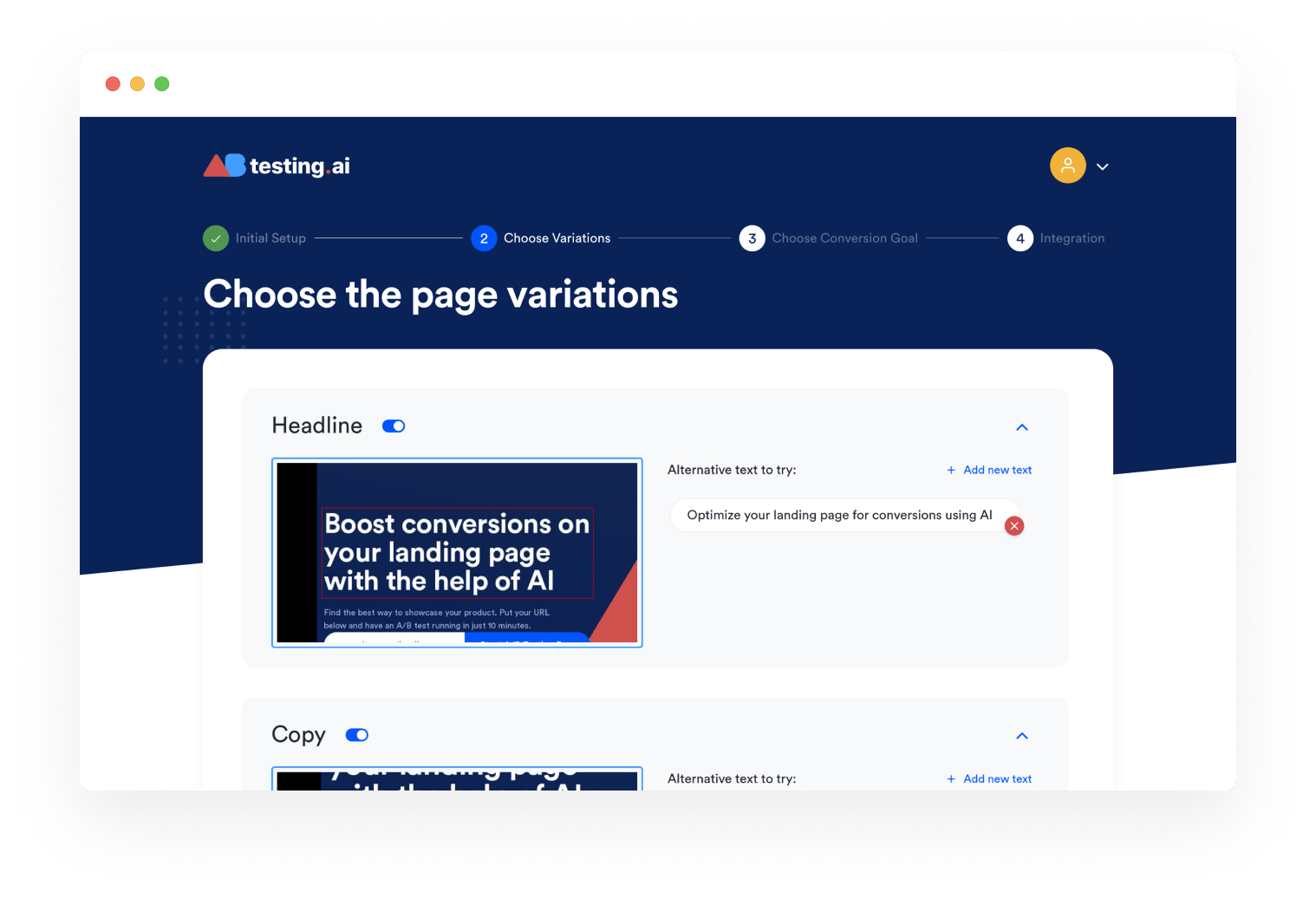 #3
Choose your
conversion goal
.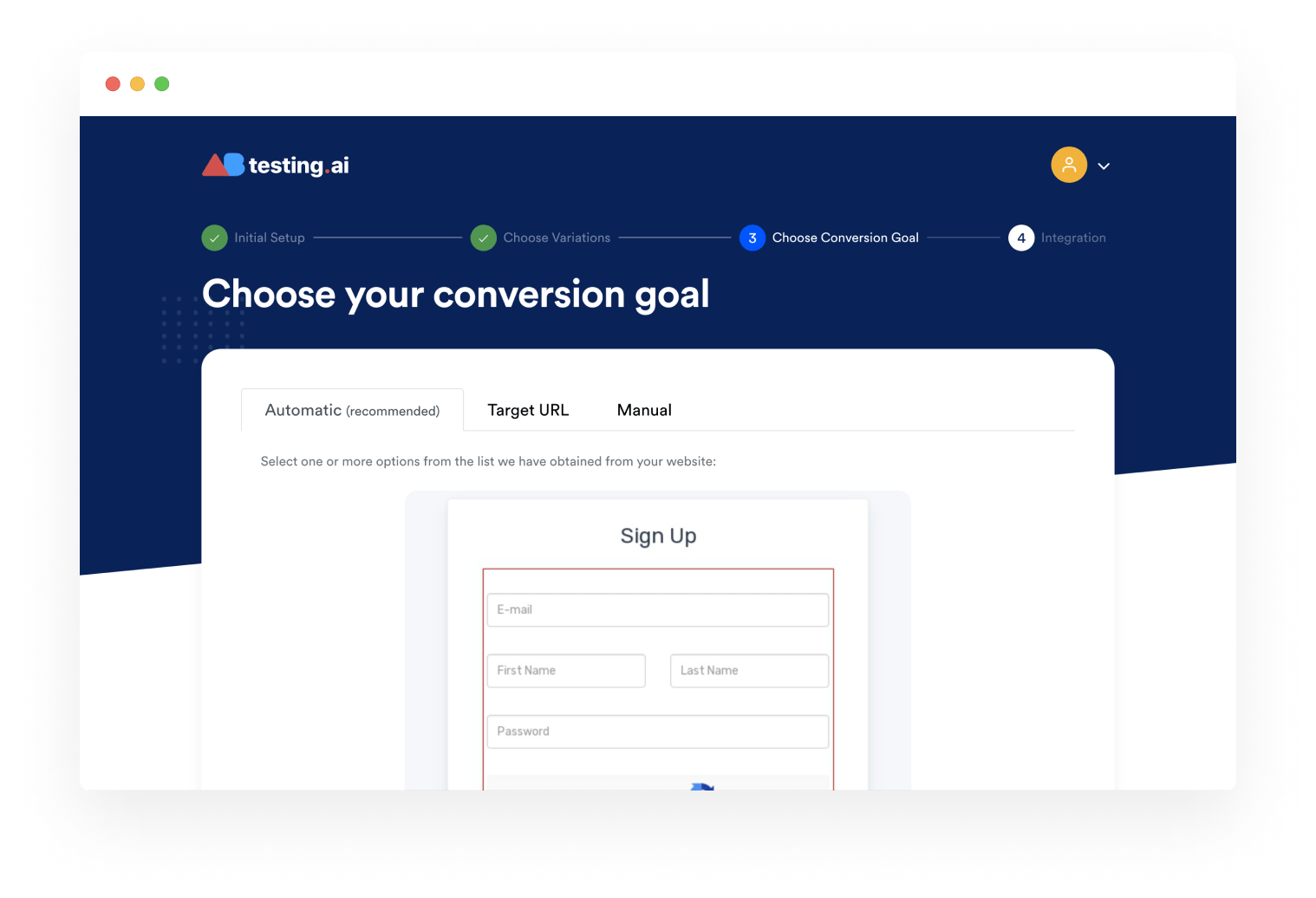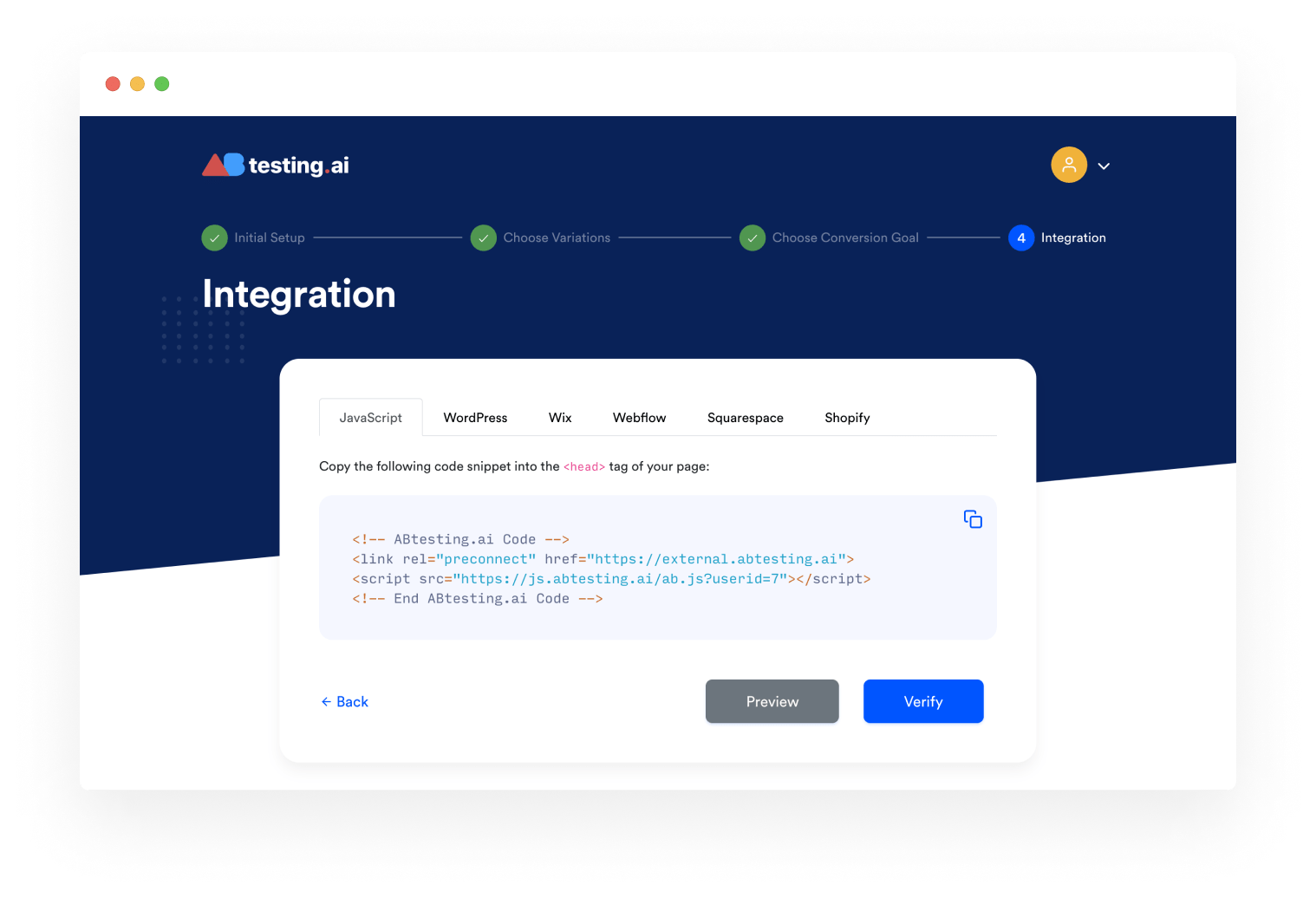 #5
Watch your conversions
grow
.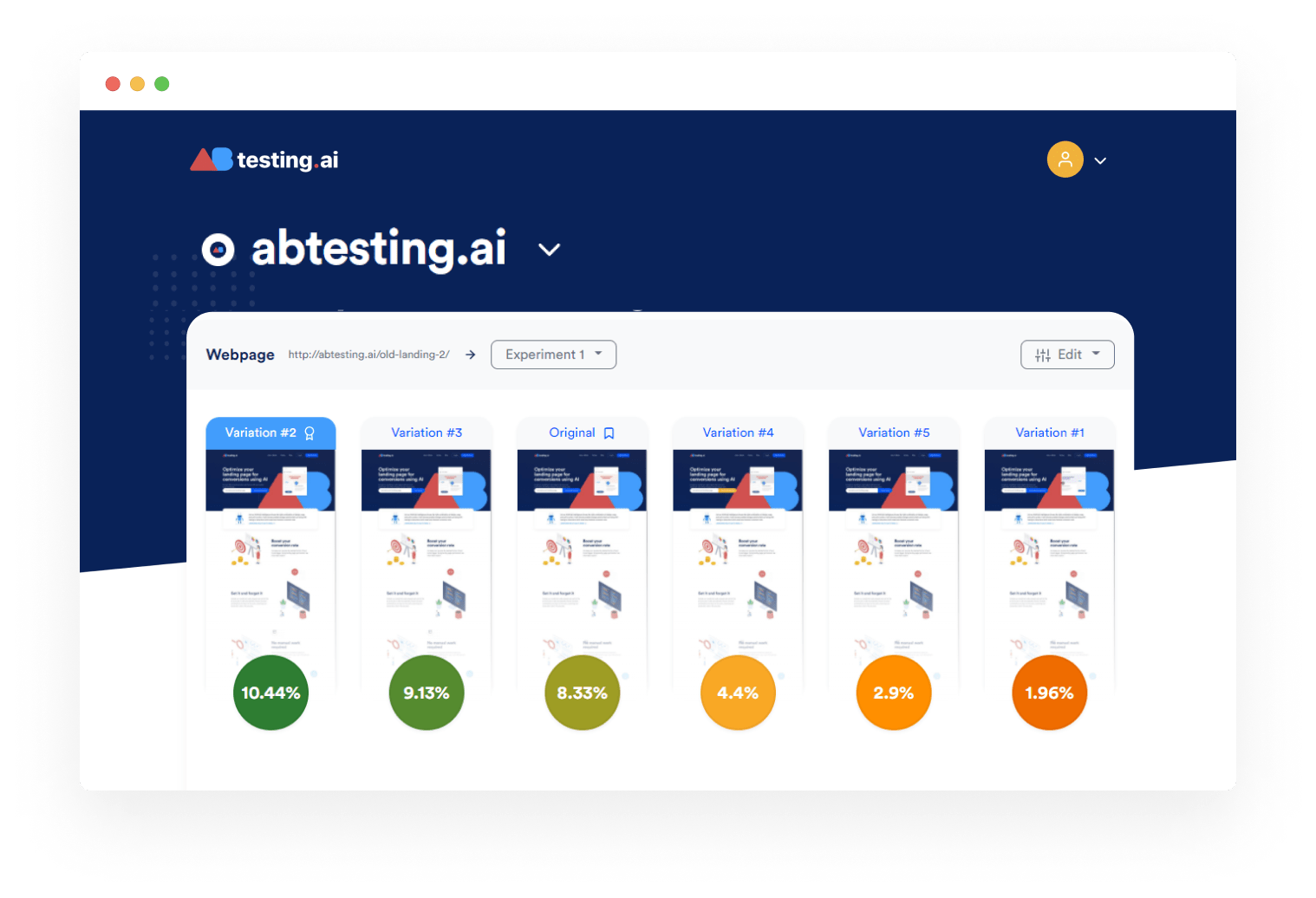 Integration
It works with your favorite tool
.
Do you or your clients use Wordpress?, Wix?, Squarespace?... It doesn't matter.
Our tool is designed to adapt seamlessly to your favourite website builder.
Book a free Demo
.
Give us 15 minutes to show you how you can take advantage of the latest marketing technology to grow your business 😉